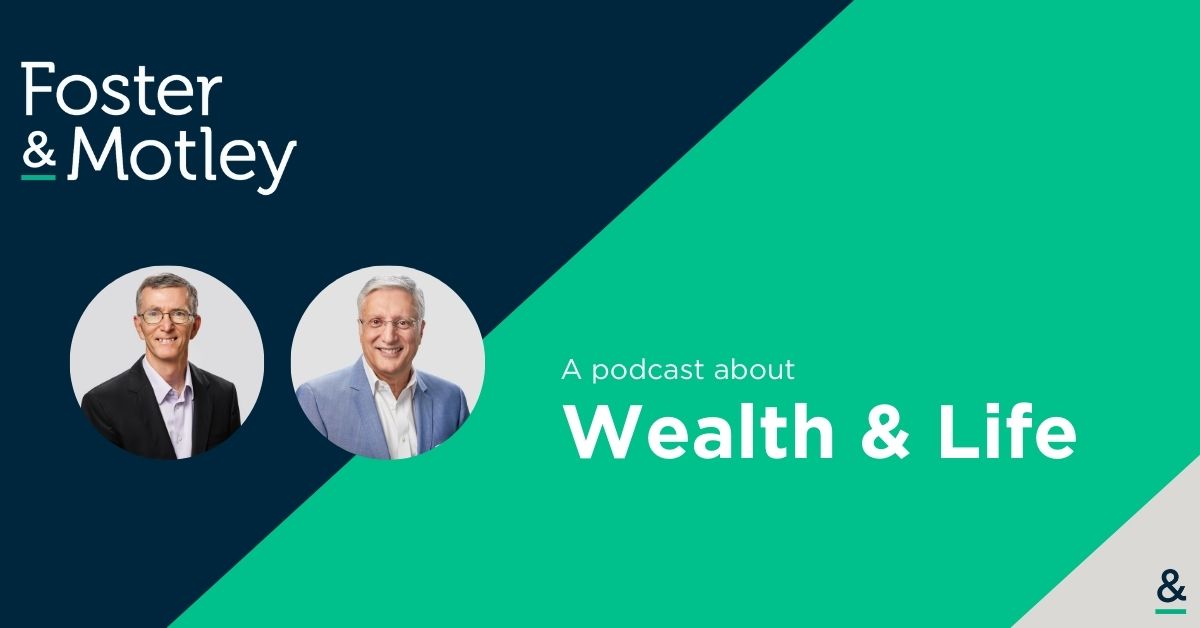 A Conversation About The History of Foster & Motley with Dave Foster and Mark Motley
Peanut butter and jelly, Laverne and Shirley, Foster and Motley. All of these iconic pairs have changed the game in their own right.
For more than a year, the financial planners and investment managers at Foster and Motley have shared their knowledge and insights on this podcast. But how did the firm come to be?
In this episode, Dave Foster and Mark Motley share how they started their careers in finance and built a successful business relationship with each other. Dave and Mark walk down memory lane to share insight into how they have run their business, maintaining its success through the years. 
Dave and Mark share more about:
The history of their relationship, including how Foster & Motley was formed

Why company growth has never been a driving goal for Dave and Mark

How they've built their team to meet the needs of clients

Historic shifts and challenges in the market that Foster & Motley have faced head-on

And more
Resources:
Connect With Mark Motley & David Foster:
Podcast: Play in new window | Download | Embed