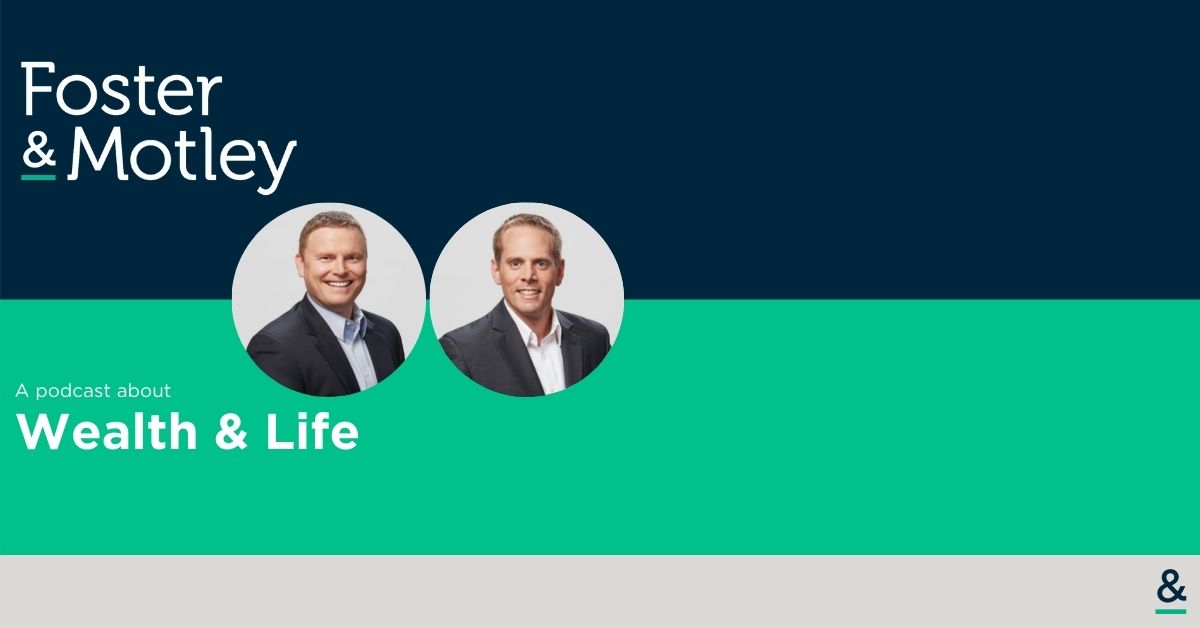 A Conversation about Taking the Emotions Out of Investing
One of the biggest issues facing all investors are the emotions that are involved. Working with an advisor, can help you to focus on the long-term and remove the emotions from financial decisions.
In this episode, David Nienaber and Zach Horn discuss the benefits of working with a financial advisor when it comes to your investments and financial planning. David and Zach share the common biases they tend to see interjected in financial decisions and how advisors can counteract them.
David & Zach discuss:
How managing your money is more difficult than you might think

Confirmation bias when it comes to investing money

Why working with an advisor is important in helping you focus more on the long-term

Accountability when working with an advisor

And more
Connect With David & Zach:
info@fosterandmotley.com

513-561-6640
Podcast: Play in new window | Download | Embed