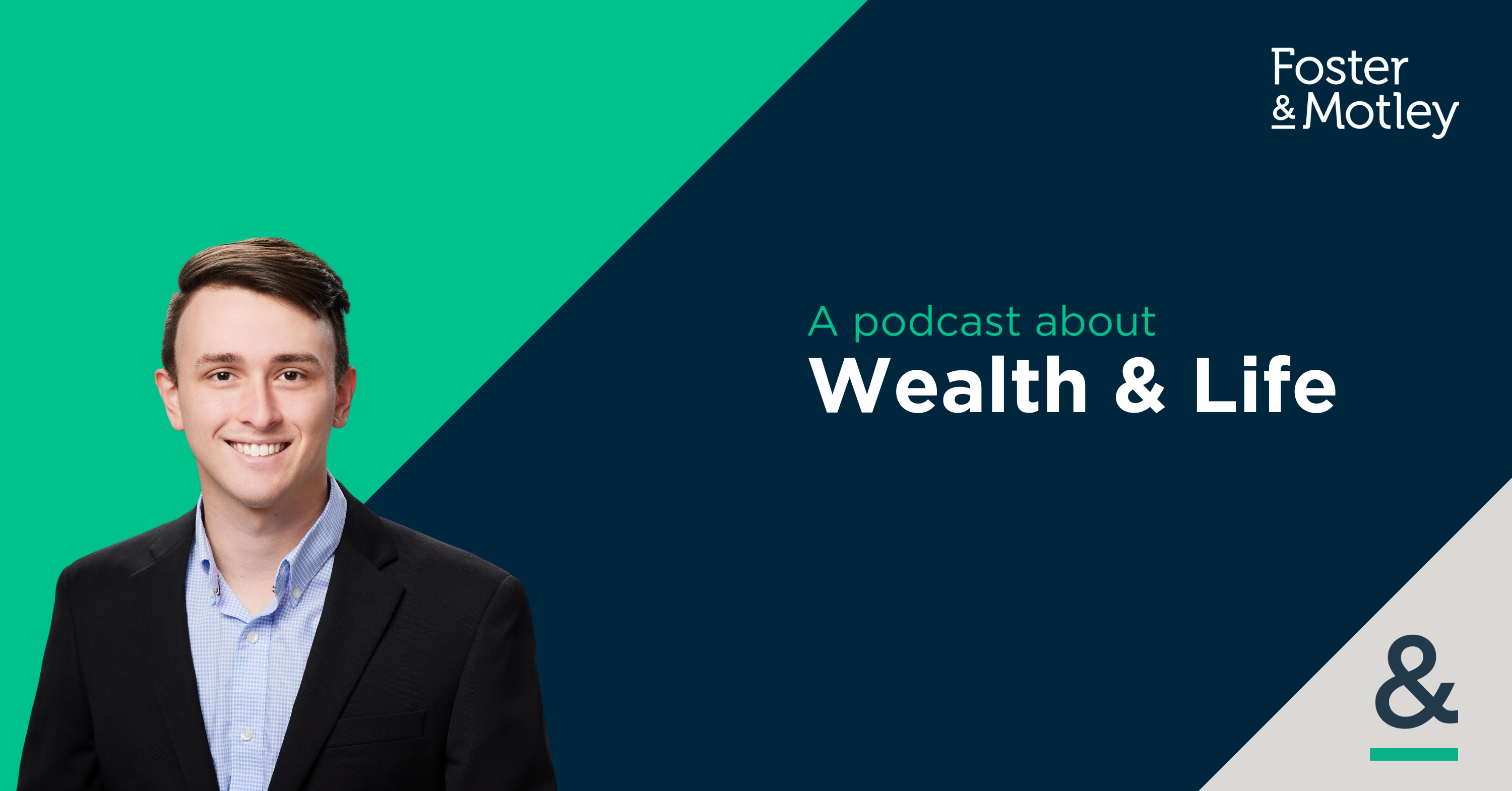 Why Should Young People Have Estate Planning Documents? With Nick Roth, CFP®
As you prepare to venture out into the world, it's time to embrace real responsibility. Regardless of your current situation, taking the initiative to get essential estate planning documents is a crucial step for any young adult.
In this episode, Nick Roth, CFP®, emphasizes that turning 18 brings about a significant shift in legal recognition, with newfound responsibilities and limitations that may catch some individuals off guard. 
Nick shares more about:
The four estate planning documents that every adult should have in place The reason for having estate planning documents in place at an early age

Who to work with for your estate planning needs

And other relevant points
Connect With Nick:
About Our Guest:
Born and raised in Cincinnati, Nick found a passion for the city and its people. He grew up on the west side where he developed a strong work ethic from his father, who owns and operates his own CPA business.  Nick was brought up seeing what true client service is and that translated into finding the perfect fit at Foster & Motley where the client comes first.   
Since he was young, Nick knew he wanted to be involved in wealth management. He purchased 5 shares of P&G stock when he was 13 and has been eager to learn more about the markets ever since. His desire for learning doesn't stop there. During his time at the University of Cincinnati studying finance, he also engaged in other activities, including completing minors in Spanish and Information Systems, studying abroad 3 different times (on three different continents), and joining multiple honors programs/societies to further his education outside the classroom. Nick graduated from the Lindner College of Business magna cum laude in December 2017.
In addition to his career ambitions, Nick is heavily involved with his alma mater, Elder High School. As a member of the Alumni Board, he helps with fundraising efforts, organizing alumni events, and helps graduates stay connected to the school. He is also an avid bowler and enjoys coaching the sport. After bowling himself for 4 years in high school, he joined Elder's coaching staff and began coaching the Junior Varsity team the year after he graduated. On a personal level, he regularly competes in tournaments and has placed as high as 4th in individual tournaments around Cincinnati.
In his free time, Nick enjoys relaxing with his friends, playing a round of golf, or researching his next travel opportunity. His next bucket list destination is Brazil, and his goal is to get there in the next couple of years.
Podcast: Play in new window | Download | Embed