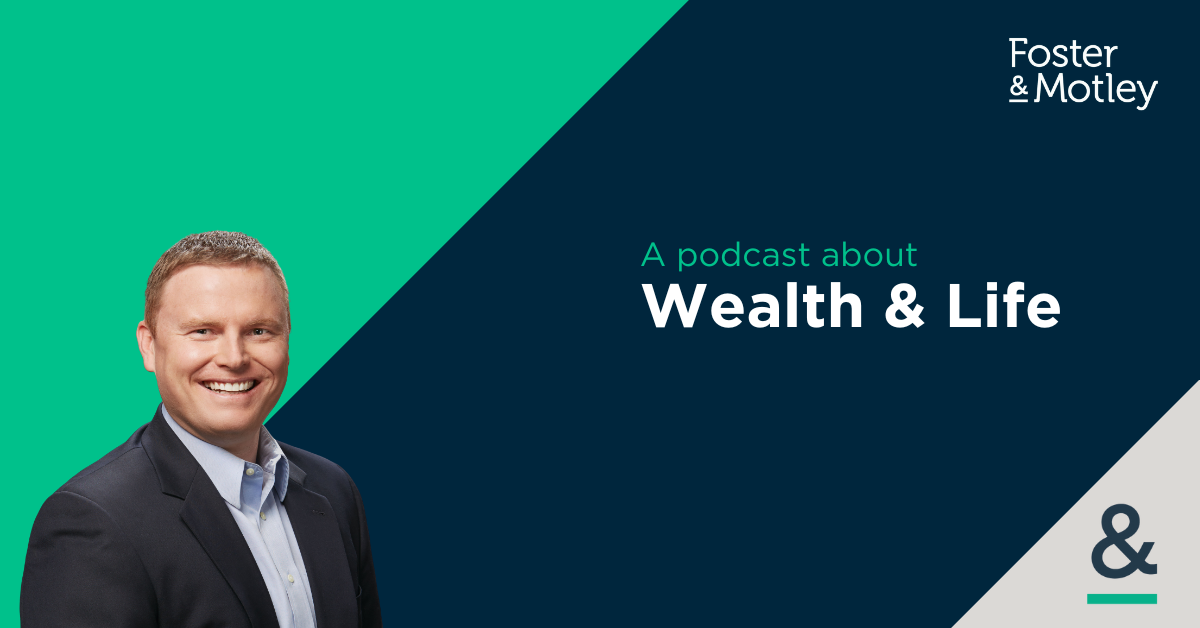 How Much Longer Will We Talk About Inflation? With David J. Nienaber, MBA, CPA, CFP®
While many of us associate inflation with the increased costs of basic necessities such as gas, groceries, or haircuts, its impact is much broader than that. Inflation is a complex topic that affects every aspect of our financial lives – from day-to-day expenses to long-term goals such as homeownership and retirement planning.
Join us in this episode as David J. Neinaber, MBA, CPA, CFP®, provides an overview to help tackle the puzzle that is inflation. Despite remaining relatively low in the past forty years, recent trends show that inflation is on the rise – and this can have a significant impact on your monthly expenses and the performance of your investments. 
Topics David shares more about:
Understanding the impact of inflation 

Strategies to safeguard your investments against inflation

Simple explanations and examples for understanding inflation

And more!
Connect With David Nienaber:
About Dave:
As a 17-year-old junior at Covington Catholic High School, Dave Nienaber unabashedly told a class speaker that he would eventually become a CERTIFIED FINANCIAL PLANNER™, surprising a number of his classmates, but not those who knew him best. David has never refrained from engaging fully and with purpose. Whether it was as the portfolio manager for the University of Dayton's student-run portfolio during his time as an undergraduate, teaching his children to play golf or even sticking by his beloved Green Bay Packers, he has always been energized by commitments to meaningful pursuits.
Upon graduating from the University of Dayton in 2004 with an MBA and a Bachelor of Science degree magna cum laude in Accounting and Finance, Dave started his career with Deloitte and soon earned his CPA. It was during his time working with Deloitte's Investment Advisors team, while spending a significant amount of time working with Procter & Gamble employees and retirees, that he discovered his real passion. He enjoyed providing the many services that come with handling complex asset and retirement situations, and he had the opportunity to gain experience with an array of financial situations.
When his previous company was sold, Dave had the opportunity to step back and look at the entire financial landscape in Cincinnati and determine where he might fit best. Foster & Motley immediately jumped to the front of the line. He was drawn to their client-centric approach and low ego ethos. He also saw that with the employee-owned model of the firm, there was the chance to be invested in the company in even greater ways than just his day-to-day work. It was a natural fit.
Dave has been with Foster & Motley since 2010 serving as a Financial Planner and has been a shareholder since 2015. Dave's client-focused mentality and team-oriented attitude led him to his role as Head of the Financial Planning team. Dave helps keep the team on top of the latest financial planning issues, so we can best serve clients.  He always thought that he would enjoy giving people advice in his role as a planner and adviser, but over the years, he has honed his listening and question-asking skills. Now, he counts helping clients find the path that is right for them as the best part of his job.
It is no surprise that Dave's family life is also full of deep purpose. Dave and his wife Moreen most enjoy taking their five children, Ella, Luke, Nicholas, Anna, and Caroline up to northern Michigan to sail, fish, and spend quality time together. They reside in Northern Kentucky, near where David grew up, and as he looks to the future, he knows his roots and commitments will continue to deepen.
Podcast: Play in new window | Download | Embed