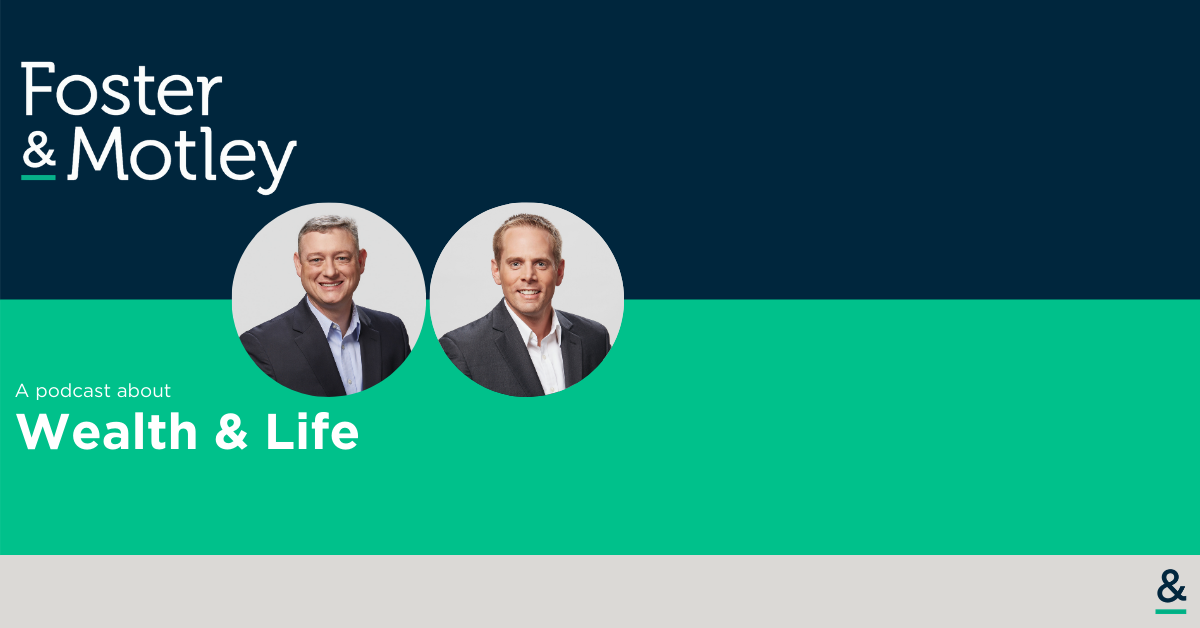 A Conversation about Working Toward Financial Independence
A Conversation about Working Toward Financial Independence
Many people think that money can buy happiness, but we are here to tell you, that isn't necessarily true!
In this episode, Zach Horn and Luke Hail dive into conversation about how working toward your goals and financial independence can help you feel more confident when it comes to your finances. They discuss how planning to reach your financial independence can make you feel more comfortable when it comes to retirement, and that your happiness is not directly related to a bigger number in your account!
In this episode, you will learn:
   

How personalized planning can help you reach your goals  

   

What being financially independent means

   

The difference between retirement and financial independence

   

How Foster & Motley helps their clients define and reach their goals 

   

And more!
 Tune in now to discover why planning is important in helping you reach the happiness that many associate with more money!
Resources: Foster & Motley | 513-561-6640 | Foster & Motley LI | Zach Horn LI | Zach Horn | Luke Hail LI | Luke Hail
Podcast: Play in new window | Download | Embed