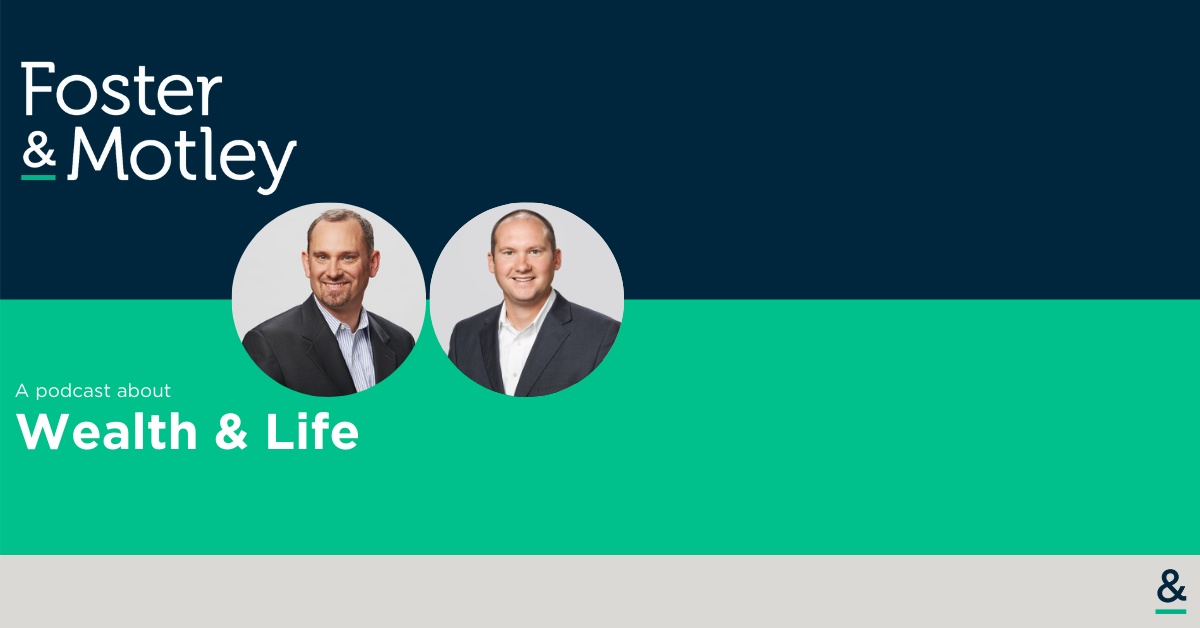 A Conversation about Asset Allocation
A Conversation about Asset Allocation
When managing your money, it is important to understand proper asset allocation. We are here to help you understand what this means! 
In this episode, we meet Ryan English and Tony Luckhardt of Foster & Motley as they help you understand what it means when they say asset allocation. They equip you with the basic knowledge in order to start planning for your financial future! 
In this episode, you will learn:
What is asset allocation and why it's important 

What the Bucket Strategy is  

About investment strategy in relation to asset allocation  

Asset allocation when it comes to retirement  

And More! 
Tune in now for more information about asset allocation that may help you towards your financial goals! 
Resources: Foster & Motley | 513-561-6640 | Foster & Motley LI | Ryan English | Ryan English LI | Tony Luckhardt | Tony Luckhardt LI
Podcast: Play in new window | Download | Embed